6th november 2013 – Founding of Great Lombardy Association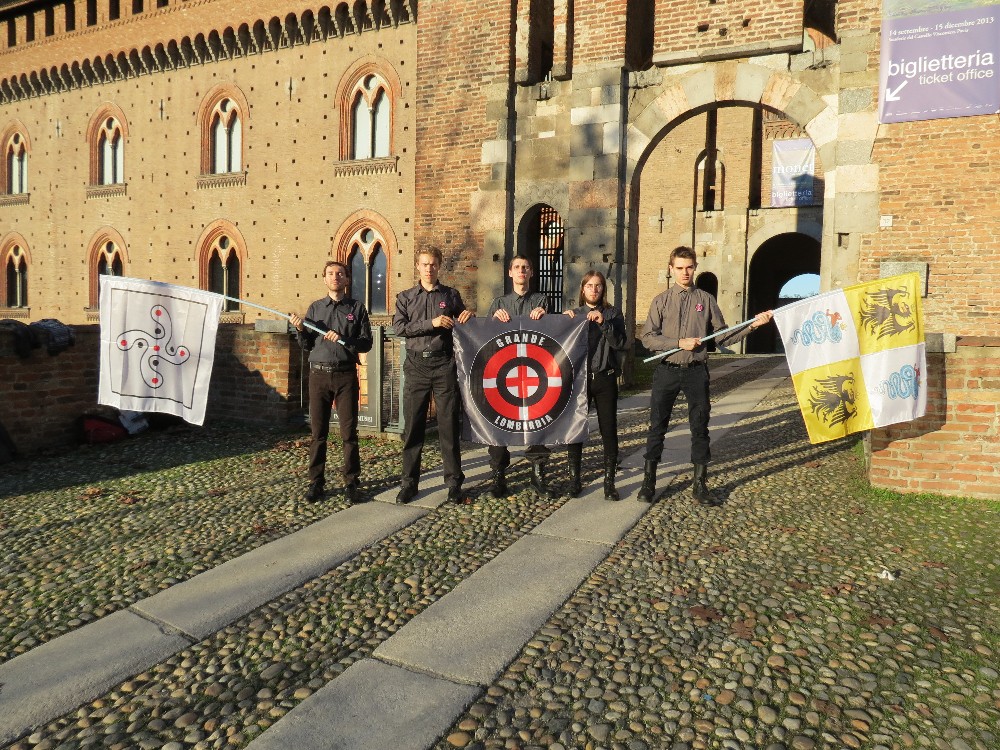 The founders with the Camunian rose, the Movement flag and the Visconti flag in the background of the Visconti's castle in Pavia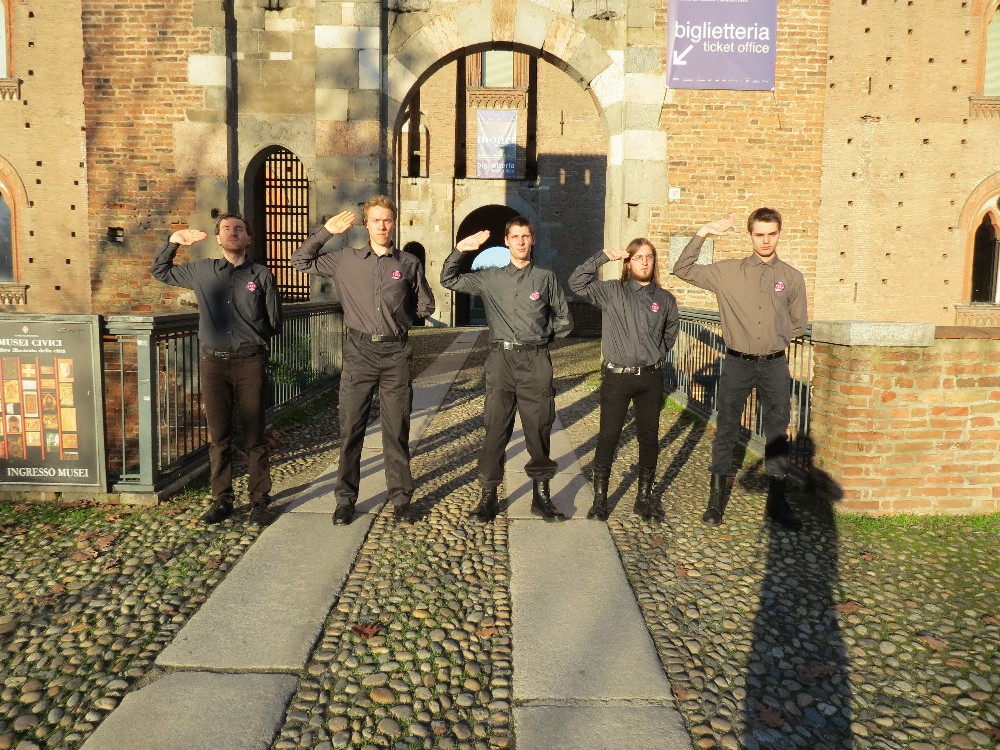 The founders hailing in the background of the Visconti's castle in Pavia
Other meetings and celebrations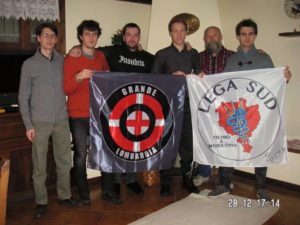 27 december 2015, Lombardist solstice in Sevar, near Luvin. Meeting between Great Lombardy and Lega Sud, the movement of our irredentist friend Lucian Milan Dant.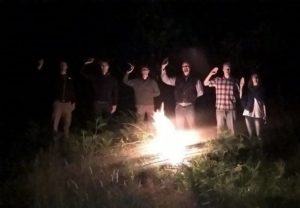 Some members and supporters of Great Lombardy during the celebration of the summer solstice in the 2016.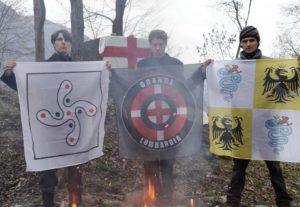 The Lombardists with the Lombard banners (Camune Swastika, the flag of our movement, the Visconti Ducal) near the solstice bonfire. December 2016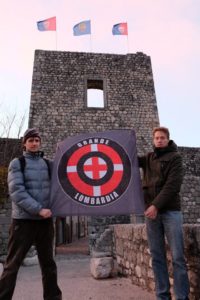 Lombardists in Vençon, Friul.